bundle = 92% off
Get all 4 preset packs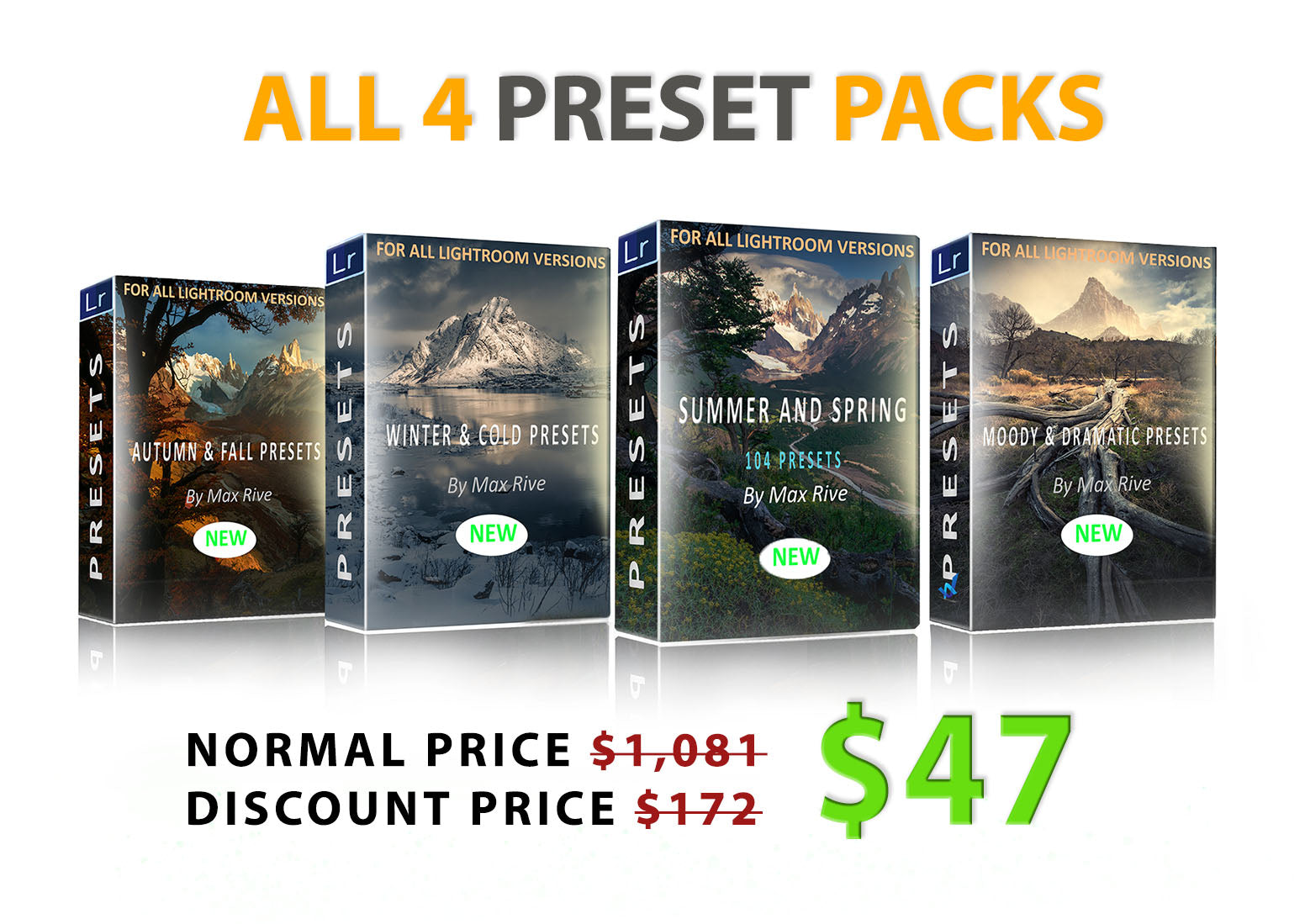 Winter & Cold Presets
Summer & Spring Presets
Moody & Dramatic Presets
Autumn & Fall Presets
Bonus Video Included
Receive 15% credit rewards
Slide to see what these presets can do!
---

SOFTWARE

INVESTMENT

COMPATIBLE
BONUS VID

SOFTWARE
LR + LR Mobile

INVESTMENT
$ 264.00

COMPATIBLE
Adobe CRAW
BONUS VID
Included
Add the most stunning moods to your landscape images with this Lightroom Preset Pack. We landscape photographers all know the importance of the mood in a landscape image. There are different elements which will decide the mood. These are the combination of color tones in the shadows, mid-tones and highlights - the individual colors - the contrast - the softness and the light. All these elements have a unique preset which can be combined with a matter of clicks.
bundle = 92% off
Get all 4 preset packs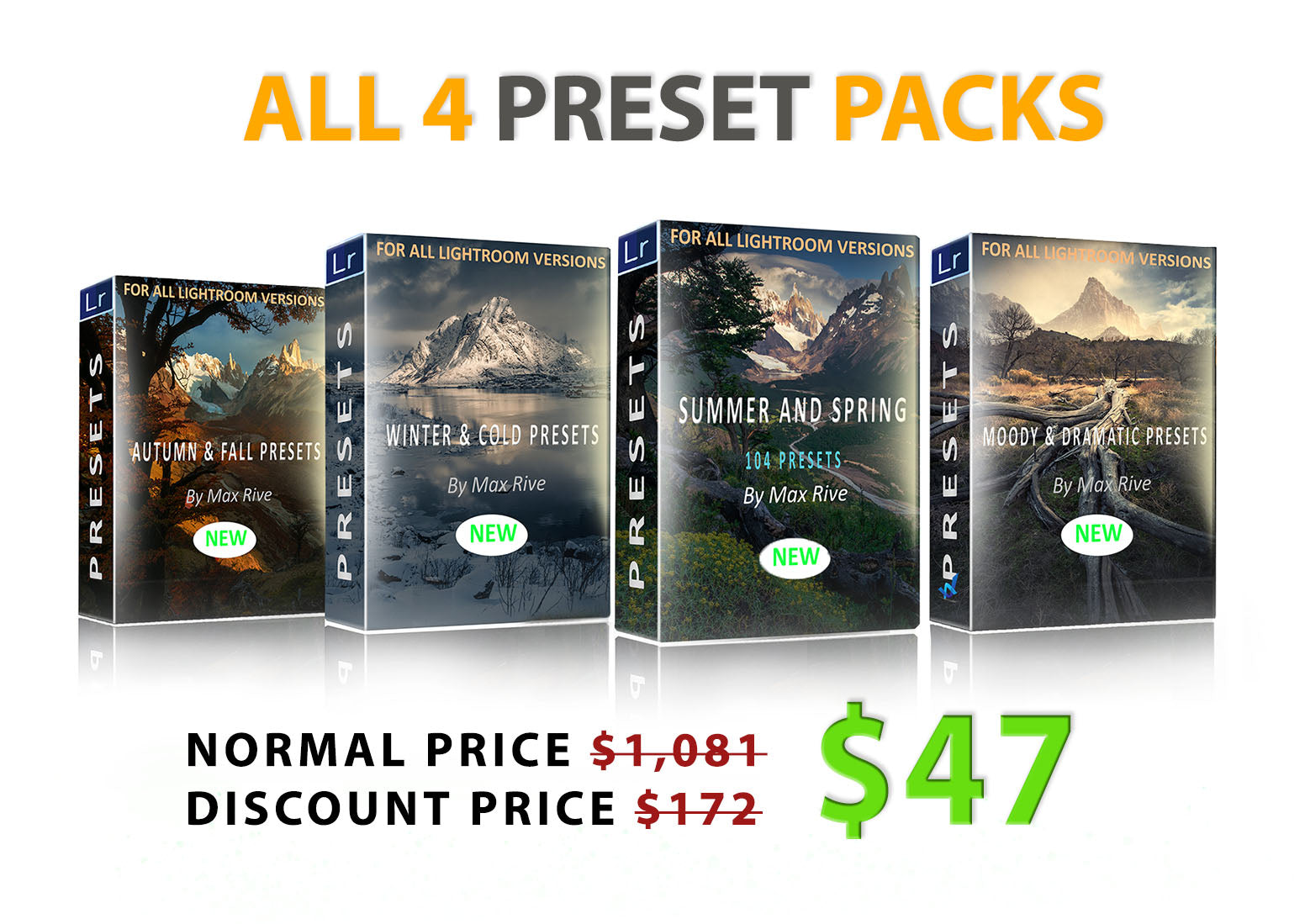 Winter & Cold Presets
Summer & Spring Presets
Moody & Dramatic Presets
Autumn & Fall Presets
Bonus Video Included
Receive 15% credit rewards
Lifetime access to Moody and Dramatic Lightroom Presets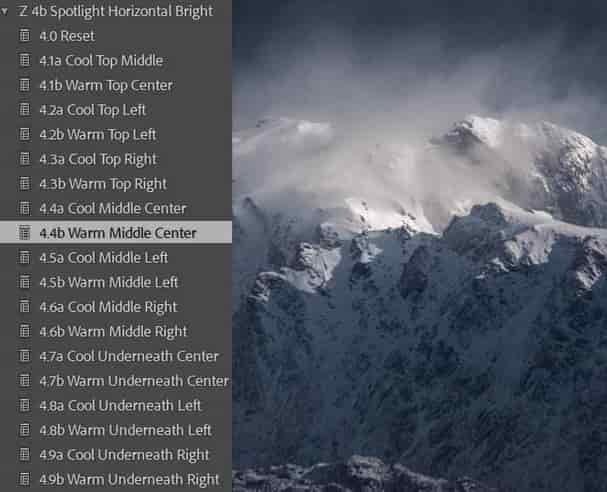 Select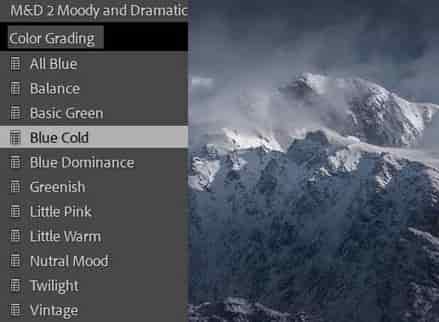 Select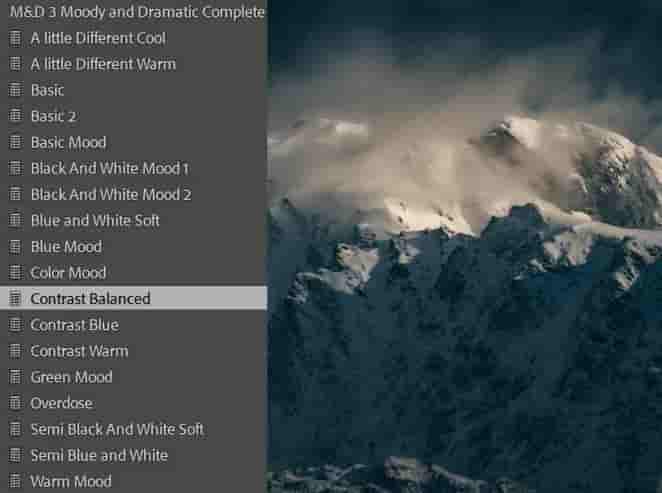 Add Light Effects
Add Light Effects
One click and done
Compatible
Compatible
With Lightroom Mobile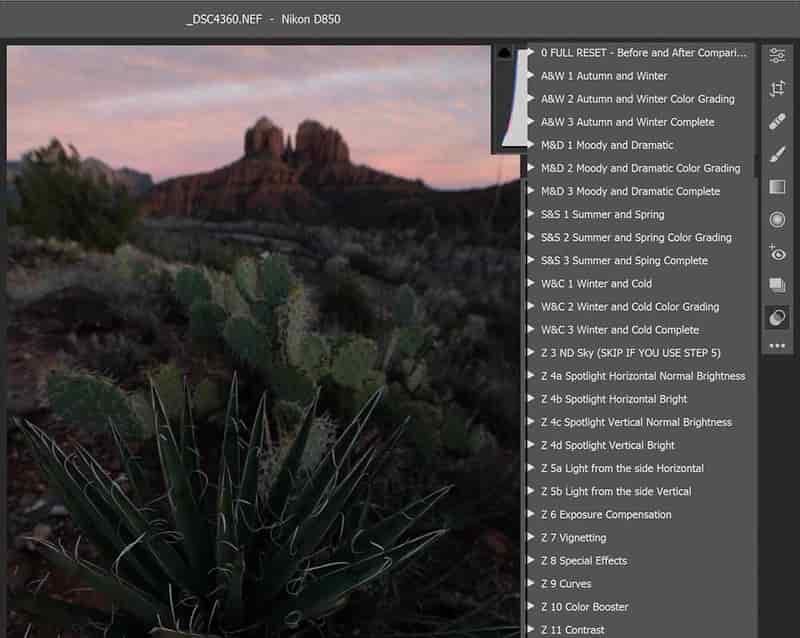 Compatible
Compatible
With Camera Raw
These presets are for you if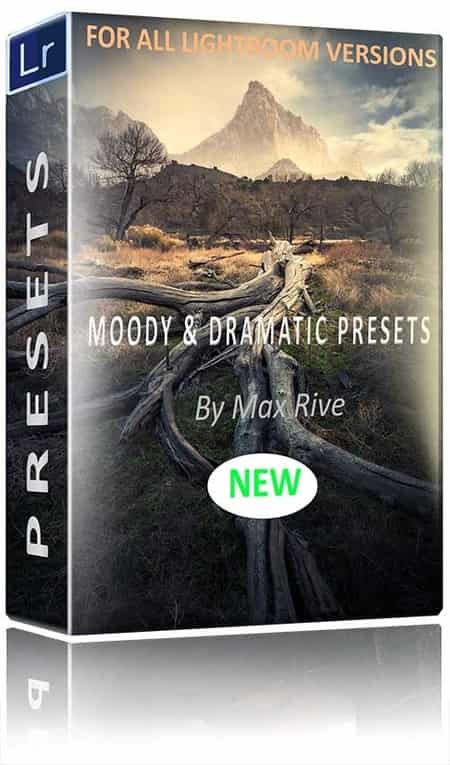 The best mood
... You want to add an incredible mood to your landscape images. Think about a dark and dramatic mood, a black and white, blue and white, perfect color balance mood and more.
---
For all landscapes
... You want to edit multiple different season images and images with low saturation. With this Lightroom preset pack you can edit almost any image
---
Advanced presets
... You want to go to the next level in terms of preset editing. In only a few clicks you can turn your photo in something breathtaking. Both single presets and layered presets are included.
* (to be used with Extra)
**(11 color profiles included)
Basic Mood
Basic Mood Boost
Blue Dark
Blue Bright
Blue Darker
Exposure Control
Green Darker
Green Mood
Green Mood Boost
Highlight Booster
Shadow Mood 1
Shadow Mood 2
Shadow Mood 3
Soft Mood
Basic
Basic 2
Basic Mood
Black and White Mood 1
Black and White Mood 2
Blue and White Soft
Blue Mood
Color Mood
Contrast Balanced
Contrast Blue
Contrast Warm
Green Mood
Overdose
Semi Black and White Soft
Semi Blue and White
Warm Mood
A little Different Cool
A little Different Warm
** (number of presets)

ND-grad Sky (8)

Spotlight Horizontal (18)

Spotlight Horizontal Bright (18)

Spotlight Vertical (10)

Spotlight Vertical Bright (10)

Light from the Side Horizontal (6)

Light from the Side Vertical (6)

Exposure Compensation (8)

Vignetting (5)

Special Effects (8)

Curves (13)

Color Booster (6)

Contrast (6)
INTRO VIDEO
Limited Time Offer
Don't act too late