Bundle = 92% off
Get all 4 preset packs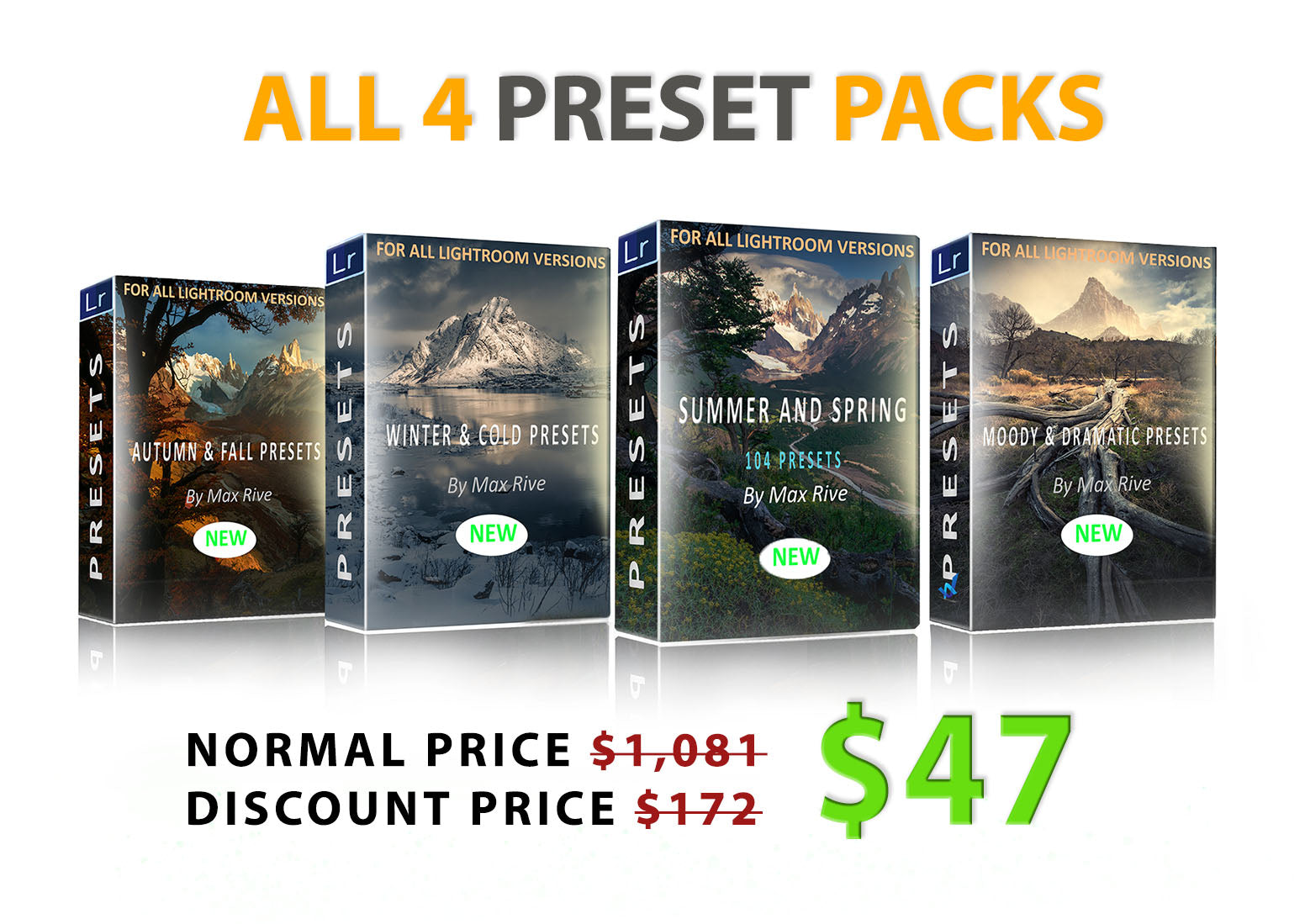 Winter & Cold Presets
Summer & Spring Presets
Moody & Dramatic Presets
Autumn & Fall Presets
Bonus Video Included
Receive 15% credit rewards
Slide the bar to see what these presets can do!
---

SOFTWARE

INVESTMENT

COMPATIBLE
BONUS VID

SOFTWARE
LR + LR Mobile

INVESTMENT
$ 289.00

COMPATIBLE
Adobe CRAW
BONUS VID
Included
Create the most amazing green and yellow summer and Spring landscape images with this 2021 Lightroom Preset Pack from Max Rive. Over 250 summer and spring RAW's have been extensively tested to create the perfect presets. Bright yellows and soft oranges and reds with darker and more saturated greens are the key for great summer and spring landscape images. In order to get this result you can either choose one single preset - which means you are finished after one click. Or you can use Max's revolutionary preset system - which allows you to combine different settings to create the perfect Summer and Spring landscape photo. 
Bundle = 92% off
Get all 4 preset packs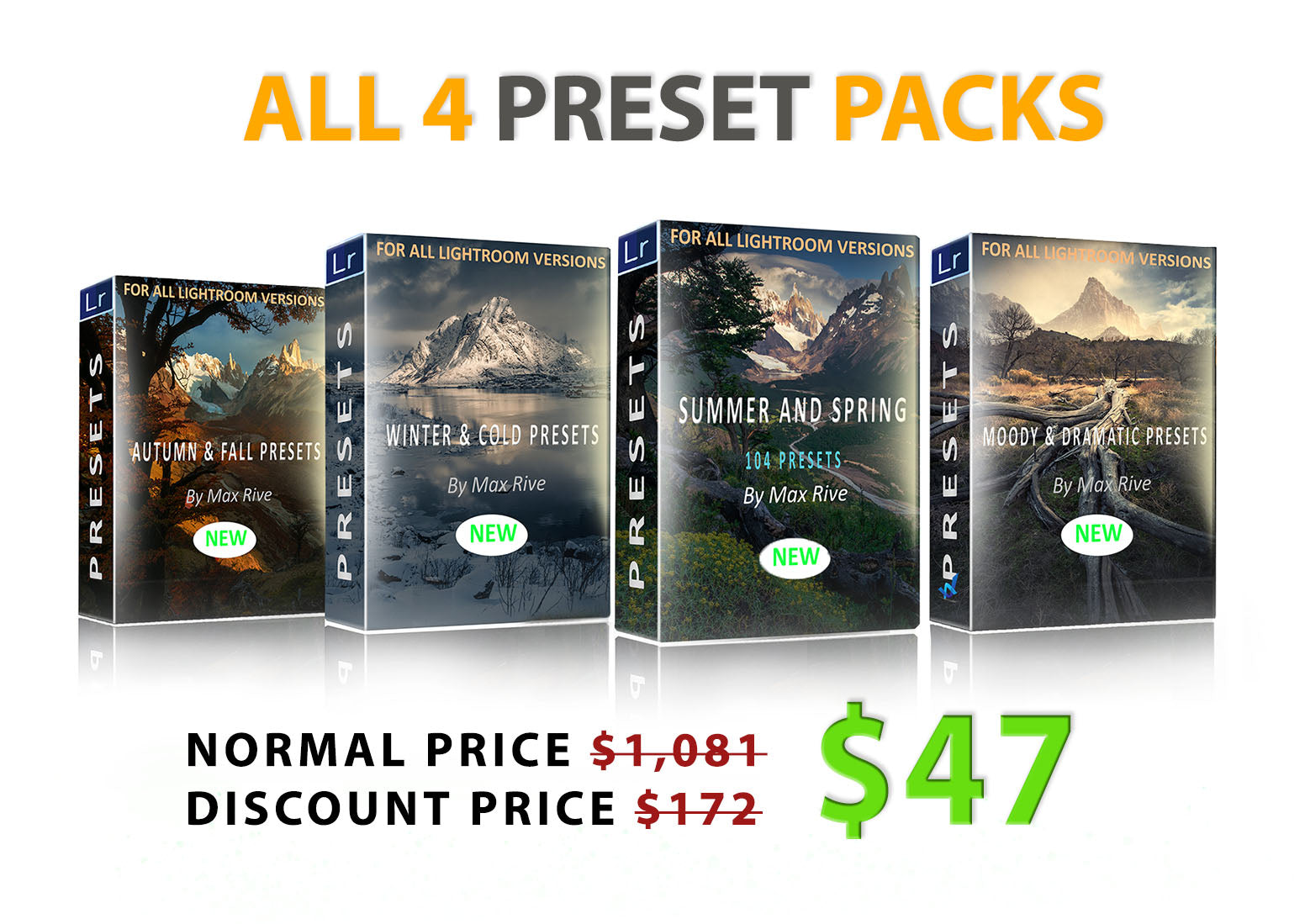 Winter & Cold Presets
Summer & Spring Presets
Moody & Dramatic Presets
Autumn & Fall Presets
Bonus Video Included
Receive 15% credit rewards
Lifetime access to Summer and Spring Lightroom Presets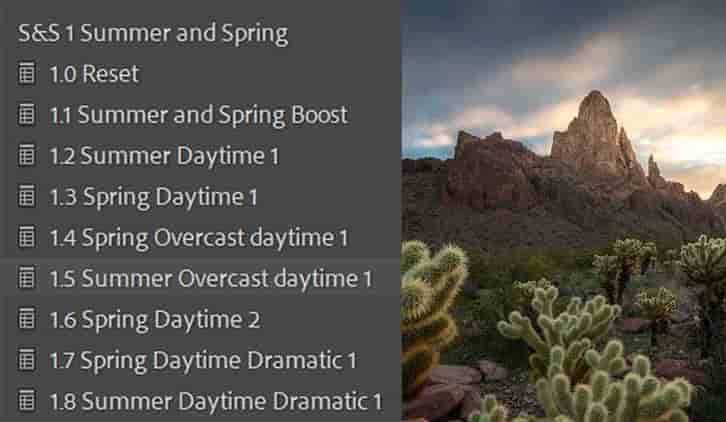 Select
Select
a Spring/summer preset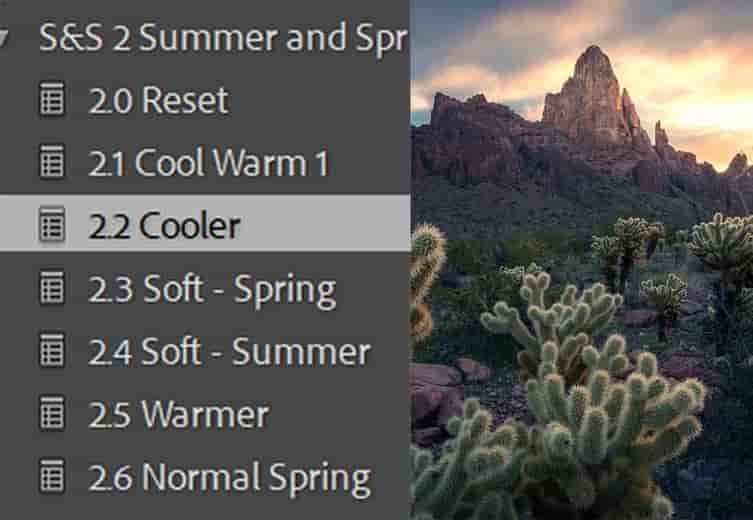 Select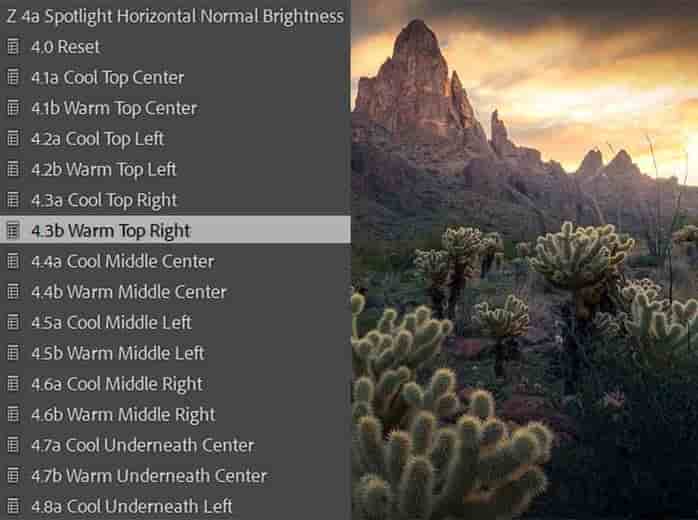 Add
Add
special light effects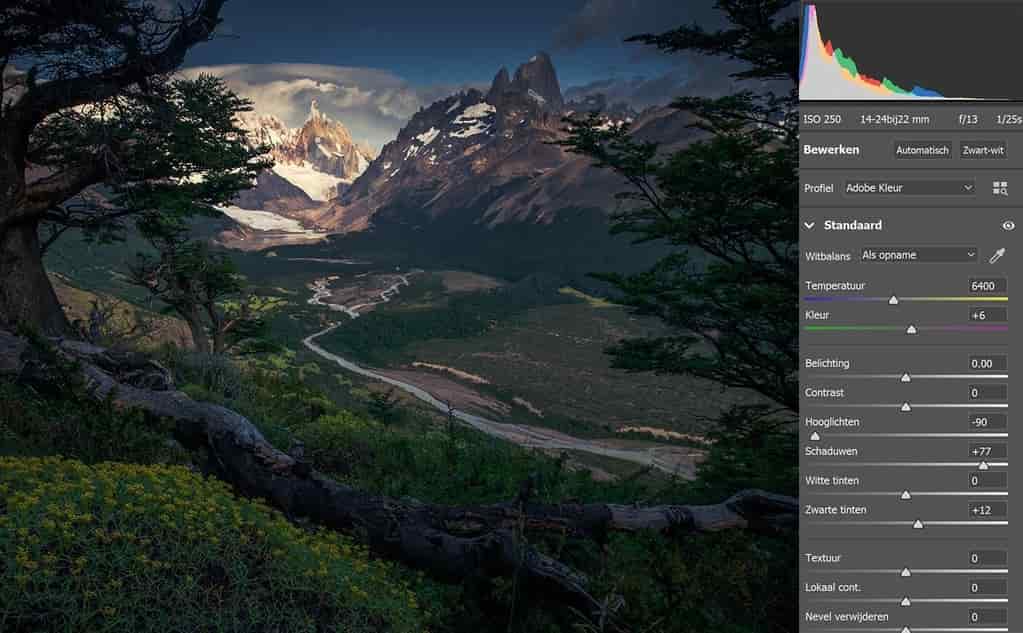 Camera RAW compatible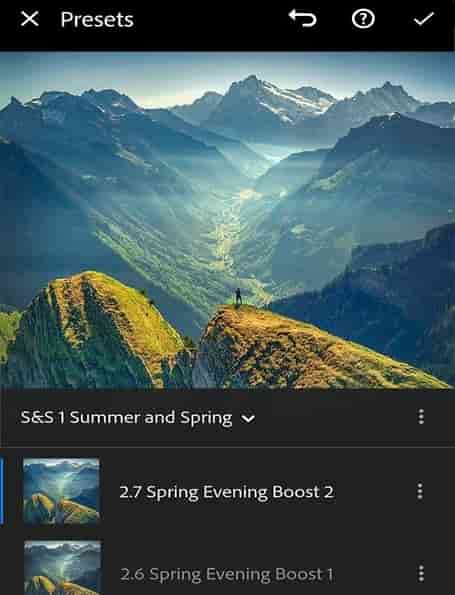 Lightroom Mobile compatible
Lightroom Mobile compatible
These presets are for you if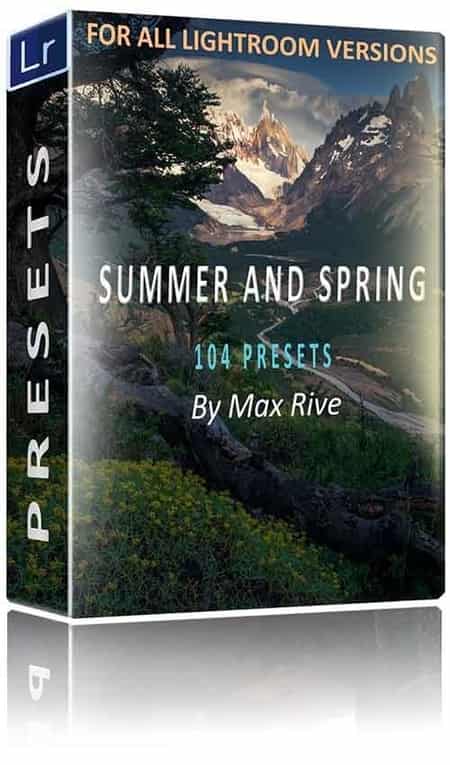 Future of preset editing
You want to enjoy the future of preset editing. This NEXT GEN preset pack has been designed to give you instant results of a quality normally only achievable after many hours of editing.
---
Many incredible combinations
You want to be able to make many different combinations with this NEXT GEN preset pack. Combine different moods, light effects and colors in a matter of clicks, resulting in breathtaking results.
---
Summer and Spring Mood
You want to turn your summer and spring landscape photos into a work of art. All preset combinations have been tested on all of Max Rive's photos with a similar mood.
*(To be used with Extra)
Summer and Spring Boost
Summer Daytime 1
Spring Daytime 1
Spring Overcast Daytime 1
Summer Overcast Daytime 1
Spring Daytime 2
Spring Daytime Dramatic 1
Summer Daytime Dramatic 1
Summer Daytime 2
Summer Evening 1
Summer Evening 2
Spring Evening 1
Spring Evening 2
Summer Evening Boost 1
Summer Evening Boost 2
Spring Evening Boost 1
Spring Evening Boost 2
* (9 color grading presets)
Summer Bright Daytime 1
Summer Bright Daytime 2
Summer Contrast and Color 1
Summer Daytime
Summer Sunset 1
Summer Sunset 2
Summer Sunset Intense
Summer Vibes
Spring Contrast and Color
Spring Daytime 1
Spring Daytime Contrast
Daytime Black and White
Daytime Black and White Blue
Sunset
Sunset Blue
** (number of presets)

ND-grad Sky (8)

Spotlight Horizontal (18)

Spotlight Horizontal Bright (18)

Spotlight Vertical (10)

Spotlight Vertical Bright (10)

Light from the Side Horizontal (6)

Light from the Side Vertical (6)

Exposure Compensation (8)

Vignetting (5)

Special Effects (8)

Curves (13)

Color Booster (6)

Contrast (6)
INTRO VIDEO
Limited Time Offer
Don't act too late