Let's make a positive impact
CLOSE

With the rapidly growing world population and the way we often priorities our economies at the cost of our natural world – making a positive impact while running a business is more important than ever before.

From every order made on this website,Ecologi They will plant one tree in designated lands.

You can access my tree status page in the banner on the bottom of this page. This page will be updated every 24 hours. On a later stage a special page with more info on this and more projects will be opened – stay tuned!
CLOSE
This video has the following subtitles included: English, French, Chinese, German, Spanish, Italian, Japanese, Dutch, Hindee, Portuguese, Russian and Korean.
CLOSE Add customer reviews and testimonials to showcase your store's happy customers. Add customer reviews and testimonials to showcase your store's happy customers.

TREASURES OF SPAIN
Come Join Max Rive and Joaquin Marco on this incredible unique 6-day adventure in the North of Spain. The landscape masterpieces you are going to shoot are both unique with great variety. From dark green, misty forests – to the dramatic mountains of Picos de Europa – to the spectacular Spanish coasts.

All of Max's and Joaquin's editing videos will be shared among the group after registration. We are offering this incredible tour for the first time and for a special introduction-price (2,950,- Euro). Only limited spots available.

Tour Length
6 days

Dates

18-23 MAY

Activity Level

Easy to Medium
Group Size
10

Price

2,950.00
HIGHLIGHTS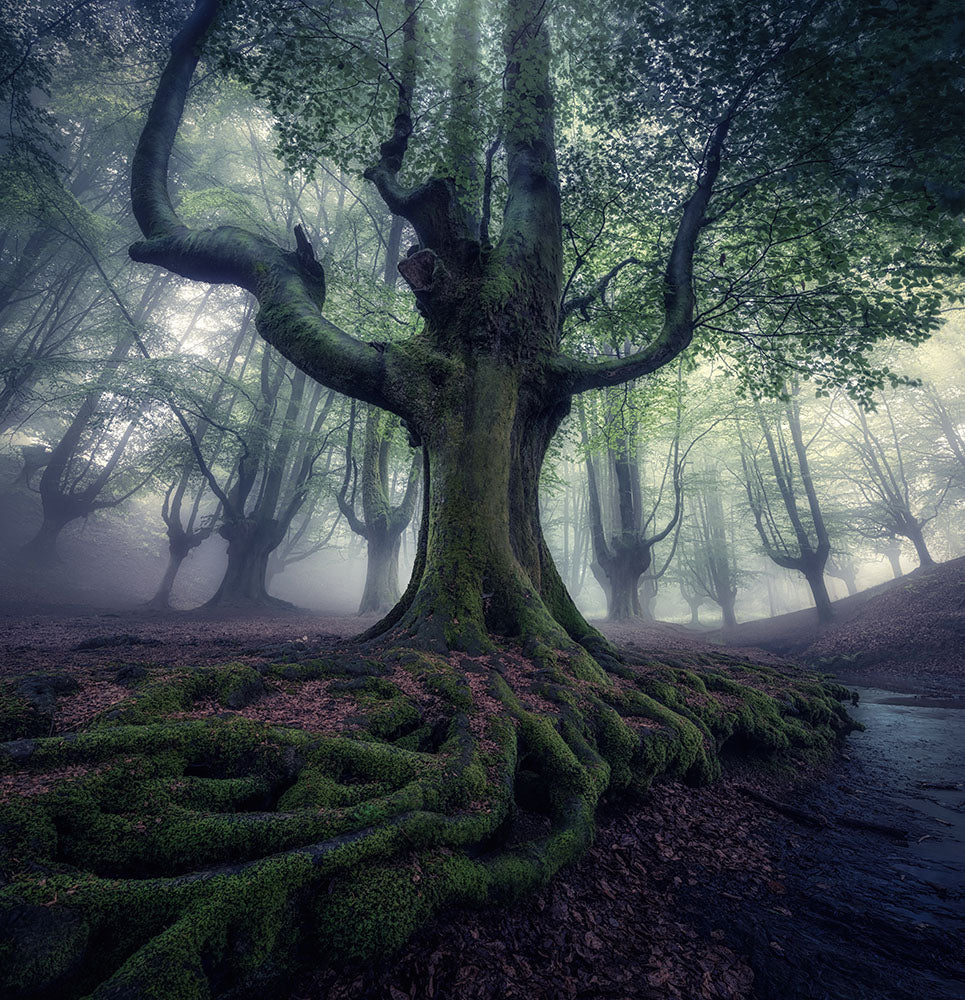 Unique Comps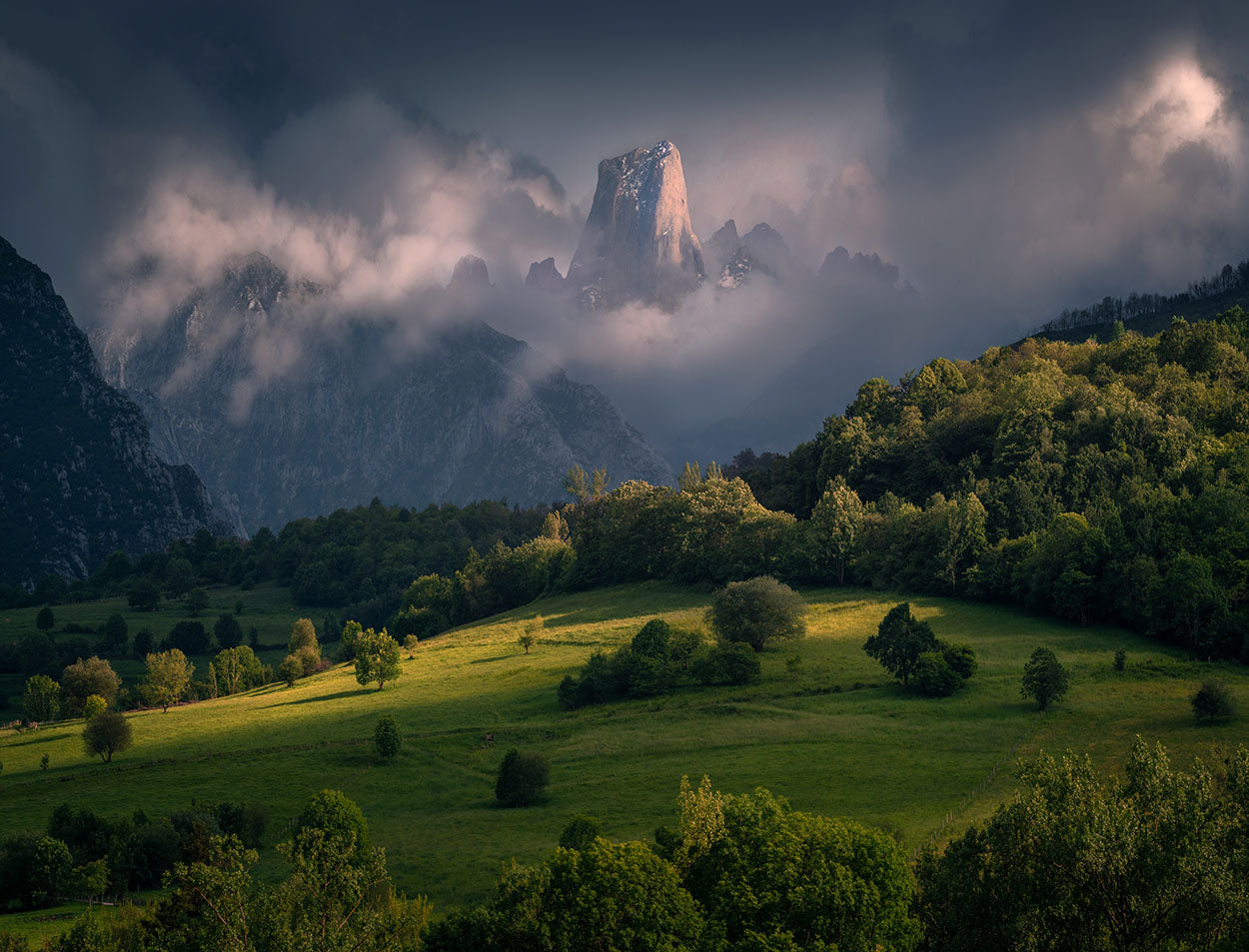 Picos de Europa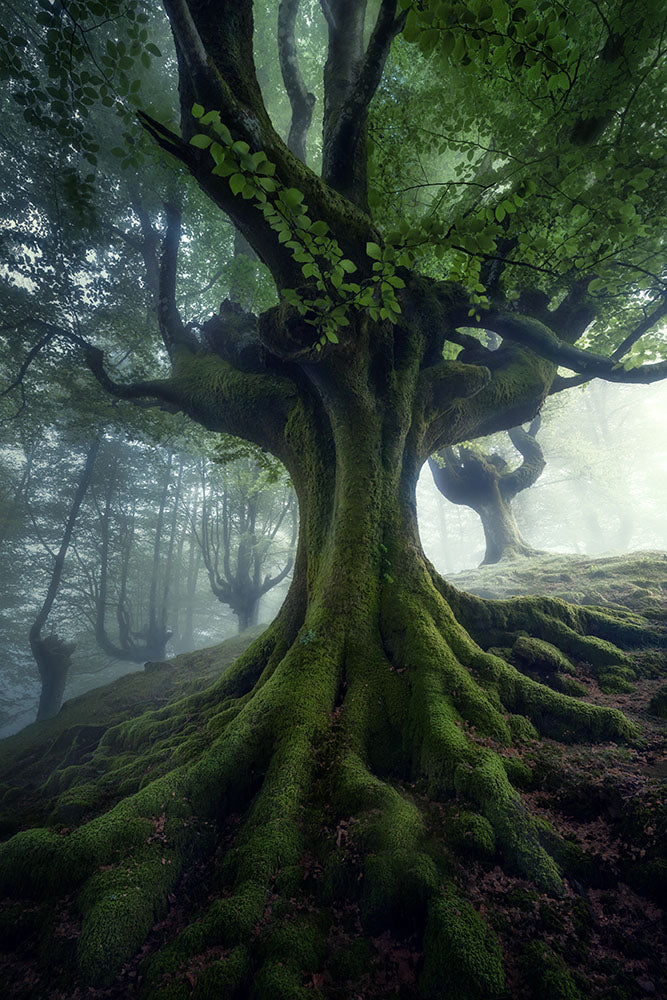 Misty Forests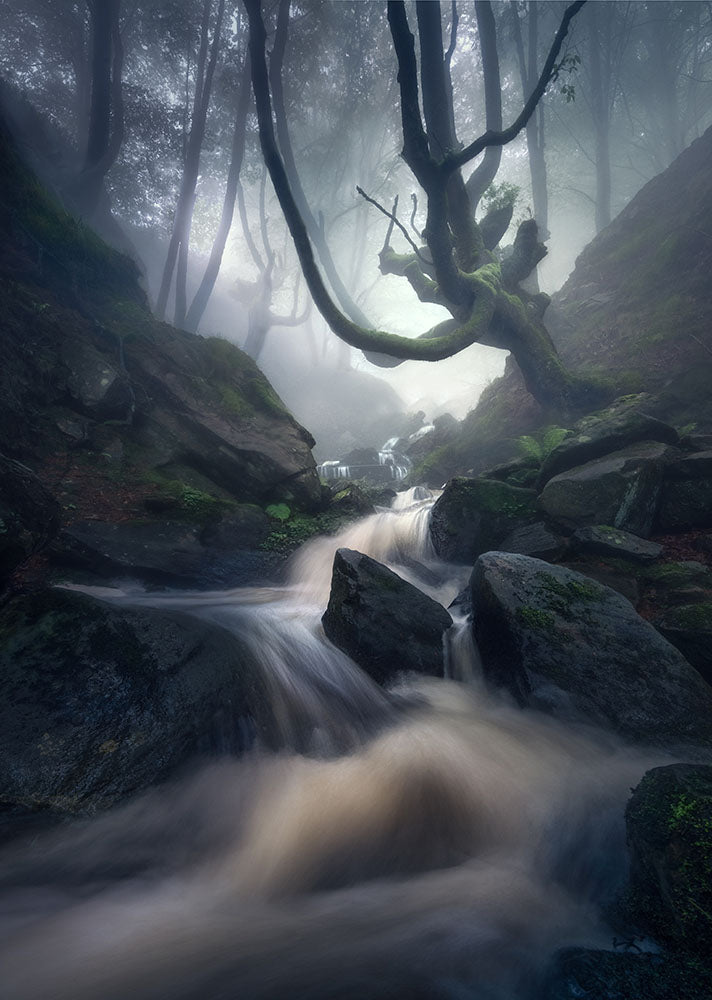 Magical Waterfalls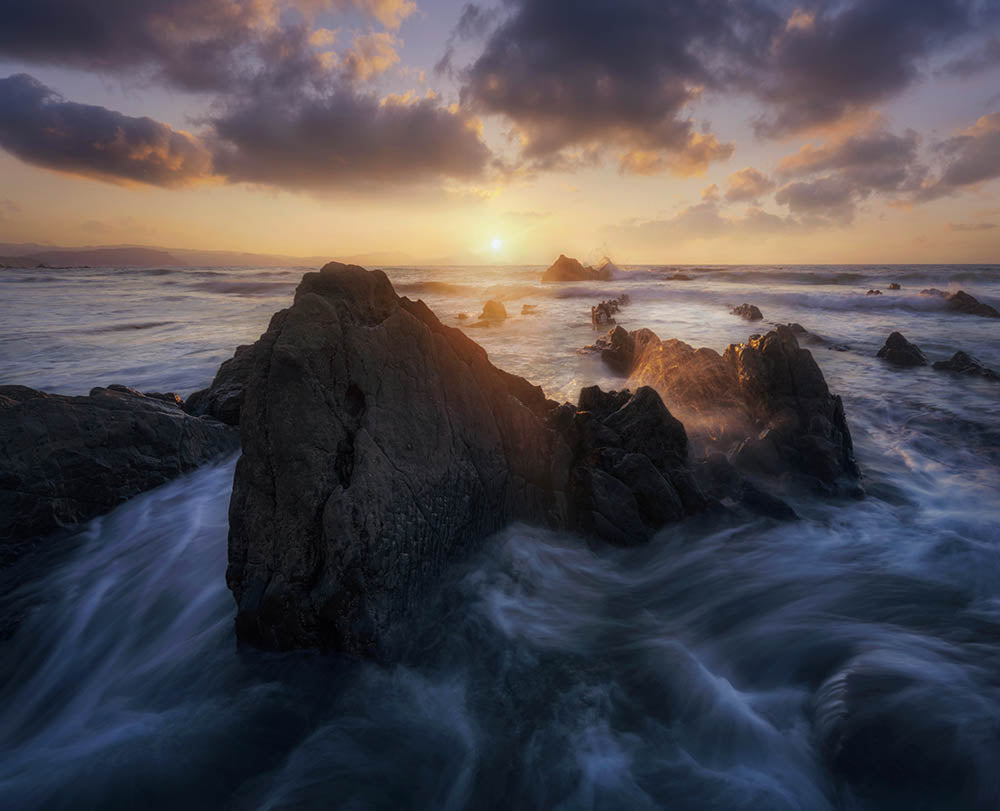 Beautiful Coasts
Day 1
---
On the first day we will meet at Loiu-Bilbao airport (BIO-LEBB) not later
than 11:00 am. After saying Hola to the group, we will check-in at our
first hotel which is very close to our first destination, a coastal area with
prehistoric rock formations.
It is an incredible area that offers different photography possibilities.
After sunset we will enjoy delicious dinner and have a good rest at the
hotel.
Images Day 1
Day 2
---
On the second day we will shoot the sunrise again in the same coastal
area, but this time from a different area than the sunset. There will be
two different possibilities, one from the top and one from the bottom
area.
After sunrise we will return to the hotel to enjoy breakfast. After checking
out we head over to our next destination. Our hotel is situated high in the
mountains with incredible views. We need to use a cable car and a 4x4
taxi to reach this hidden gem.
Images Day 2
Day 3
---
The third day we will shoot the sunrise inside the same area as the
previous day, but this time we will have a wonderful side light that shows
the textures of the rocks and the foreground even more. After sunrise
we will return to the hotel where we will enjoy a delicious breakfast
followed by our return journey by cable car with stunning views all
around. After landing we will continue to our sunset spot.
That same day we will go to an incredible area to enjoy one of the most
important and incredible peaks of Picos de Europa, is waiting for us to
get captured by our cameras! We will check in at our next hotel near the
sunset spot. This day will be less driving and less hiking so we will also
include more editing classes.
Images Day 3
Day 4
---
On the fourth day we will shoot the sunrise from another viewpoint, and
then return to the hotel and have breakfast. Later on the day we will
scout for or sunset shoot. In between we will visit a cider house, which is
a type of typical Asturian restaurant.
That day the sunset will be on another incredible Asturian beach, one of
the most impressive, where there are many compositions possible with
water, corals and even a cave that frames the rock!
On the end of this day a long drive awaits us which is needed to reach
our hotel near Bilbao and be at the right place for our sunrise location.
Images Day 4
Day 5
---
On the fifth day we will wake up soon to go to one of the most
impressive beech forests in all Europe, the best characteristic of this
forest are the shapes of its trees, it looks like a magical forest. Beech
trees have mysterious shapes which are incredible to shoot. They also
have an interesting history. Did you know that in Bizkaia alone more
beech trees can be found than in all of England?
On this day we will use the whole morning to explore the incredible
forest. We will see the beautiful green colors of spring. We will also take
the opportunity to visit an incredible waterfall hidden in this forest.
That same day in the afternoon we will go to one of the most incredible
beaches in Basque country, this beach has some amazing rock
formations that will make for incredible photo opportunities.
Images Day 5
Day 6
---
The morning of the last day will be used to visit the most famous forest
in both the Basque Country and Spain. After de session we will go back
to the airport to say goodbye to this incredible trip full of magnificent
photos and memories.
Images Day 6
Professional photo Guides
Max Rive and Joaquin Marco
Depending on the group size, we will use one or two, 9-seater vans to ensure plenty of space for everyone.
Depending on the group size, we will use one or two, 9-seater vans to ensure plenty of space for everyone.
Breakfast in the hotels are included.
Travel Insurance and Flights
Travel Insurance is required and has to be arranged at some point before the tour start. You will have to arrange your flights to and from Venice Marco Polo airport.
Food: Lunch, dinner, snacks, alcoholic drinks
We will visit the best local restaurants for lunch and dinner. In between we will stop at supermarkets and small grocery stores to allow everyone to get some snacks and drinks if desired.
How busy will it be at the locations?
With the exception of 1 coastal locations, you can expect a few visitors on one spot and no one else on most other spot.
What are the changes we will have mist in the forest?
We will do the workshop during the spring season which has the greatest change of getting mist. During this period there will be mist on 2 days each week on average. We will try to be flexible with our itinerary to increase the change of being in the forest at the right time.
What lenses shall I bring on this tour?
We recommend bringing a wide angle, normal (40-58) and tele-zoom lens to the Dolomites. The wide-angle and tele-zoom lens are the most essential.
Most locations don't require any hiking to reach them. There are 2 locations that require some medium hiking (for landscape photographer). Please check the pdf for a detailed description of the hiking distances and elevation differences
How will the weather be like?
Hopefully Misty :-)... The days are mild to warm with temps between 10 degrees on a misty day in the forest to 25 degrees on the coast. We can expect a nice mixture of sun and rain. The area is situated next to the Atlantic Ocean, which is the reason why everything is so green and beautiful!
Can my non-photographer partner join for a discount?
Unfortunately, we don't have different prices for non-participating clients.
Is there a required experience level?
No, we have photographers from all experience levels participating. Whether you ask how to shoot in manual mode, how to take a panorama or how to master the handheld focus stack technique – the guide will always be happy to help and adopt his teaching to each skill level.
REFUND AND CANCELATION
The deposit of 1500, - euro can be transferred to a different tour. A refund will be given if 1. A replacement has been found and 2. If the tour is fully booked.

Refund Policy regarding the full payment
(which is required 90 days before the tour start):
 • More than 60 days prior to the start date: 70%refund
• 45 days prior to the start date: 35% refund
• 30 days prior to the start date: 15% refund
• Less than 30 days: no refund.

When a replacement has been found a refund will be given. Any discount offered to that replacement will be deducted from the refund amount. The received amount will be refunded - transaction costs and currency differences might lower this amount.
Refunds will be paid by the same method as the original payment was made. Refunds will be initiated within 72 hours after the approved request. Please find our full refund and cancellation policy in our Terms and Conditions
here
.