Spring Sale 2023
Save big today!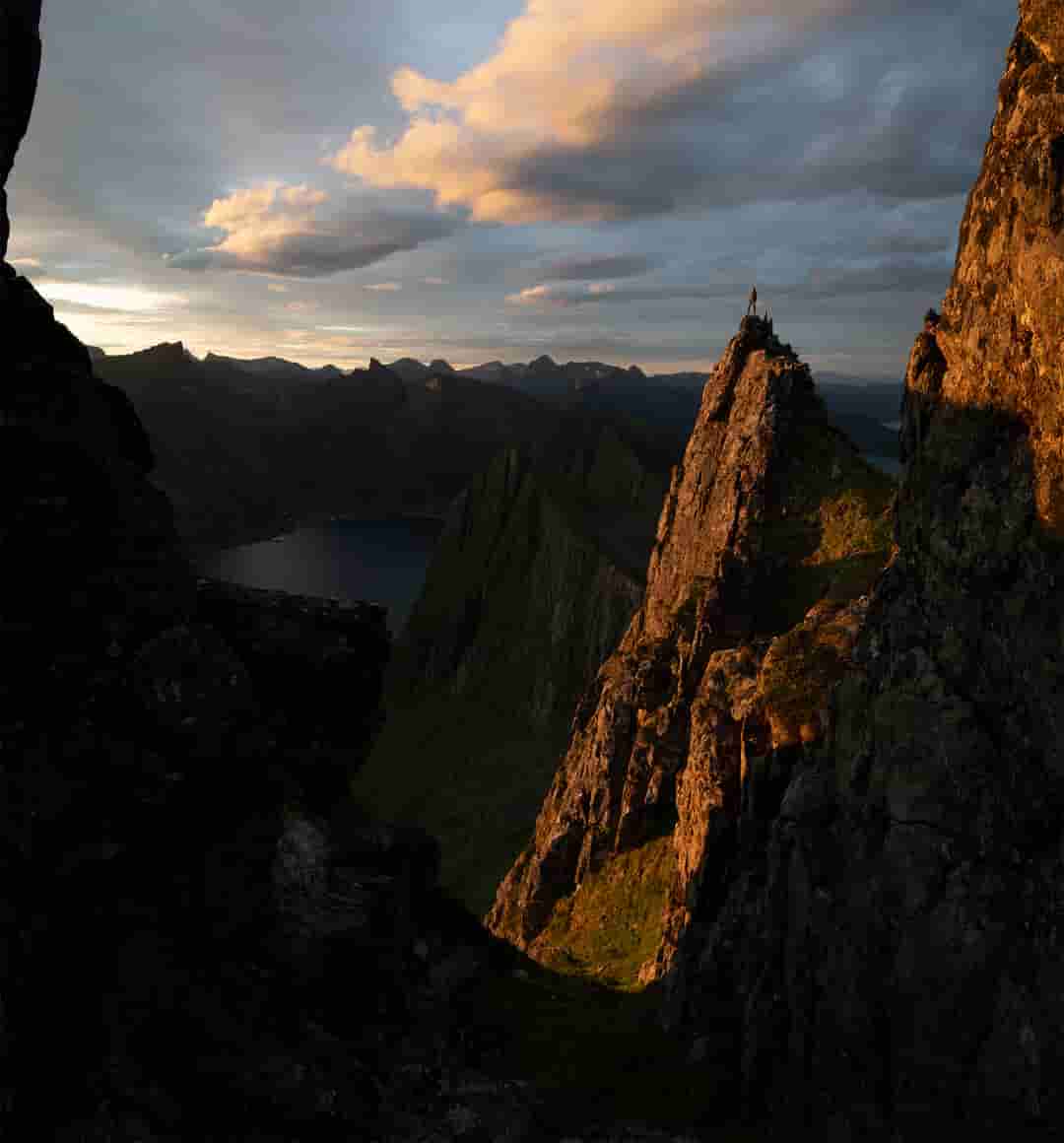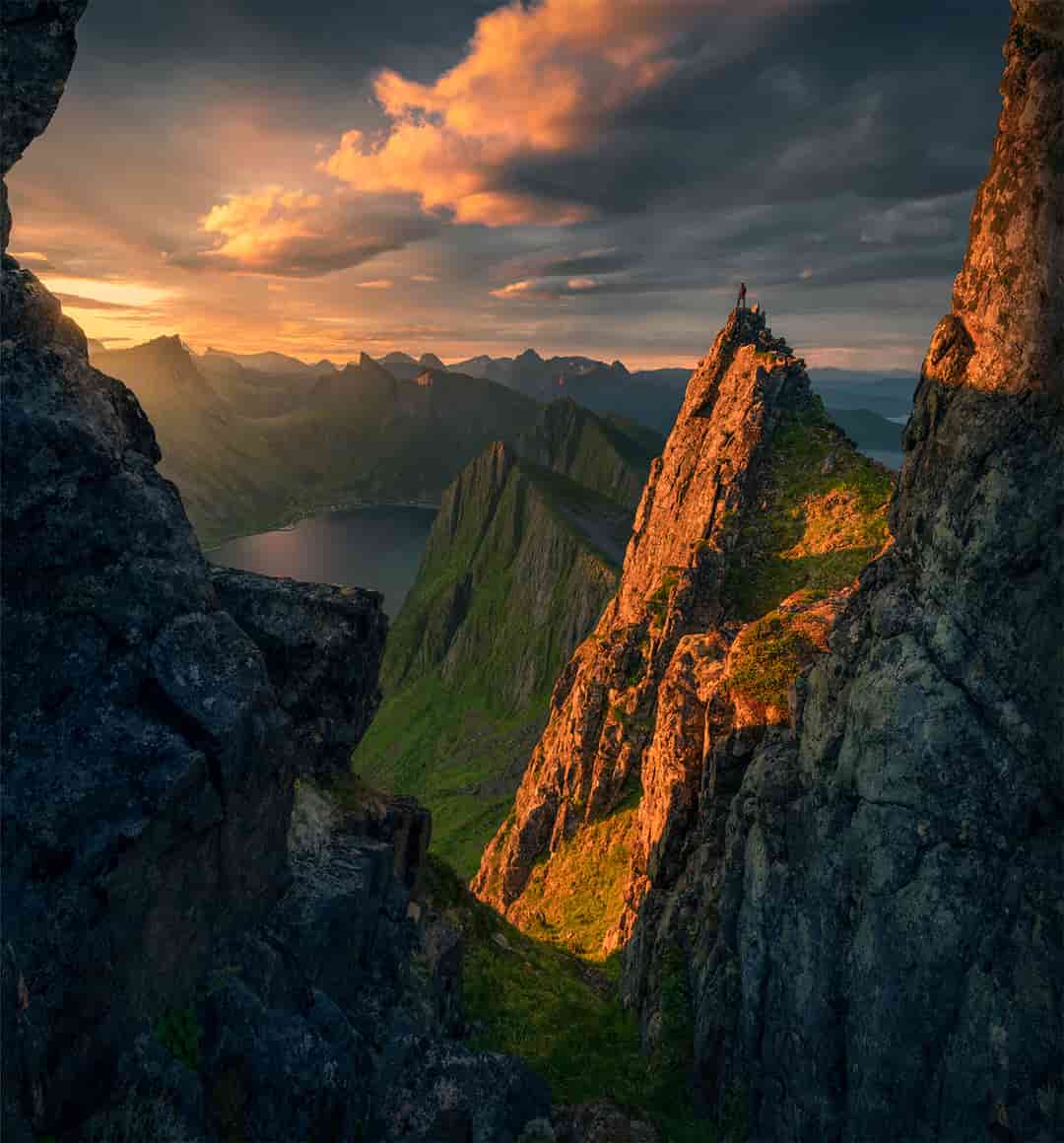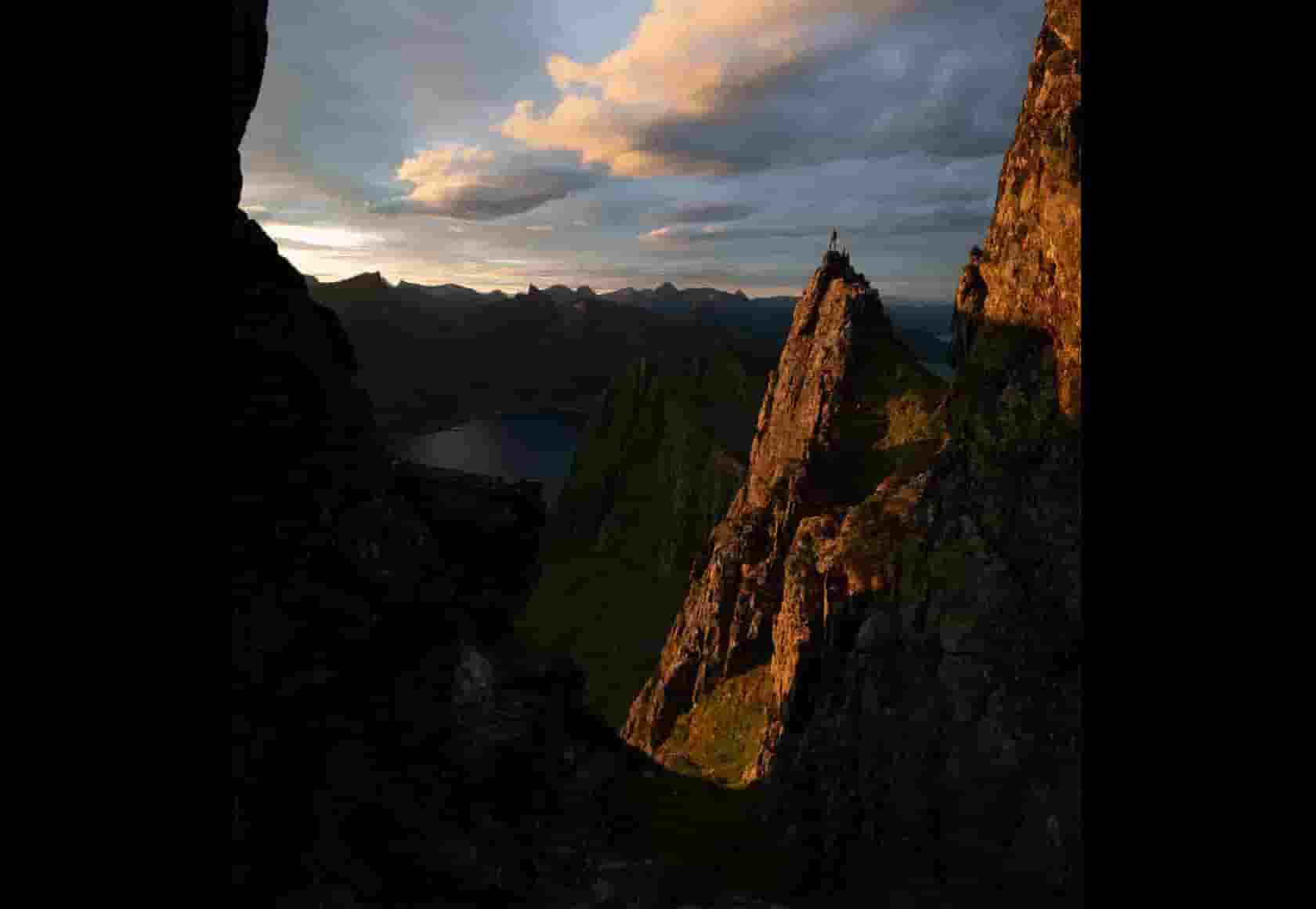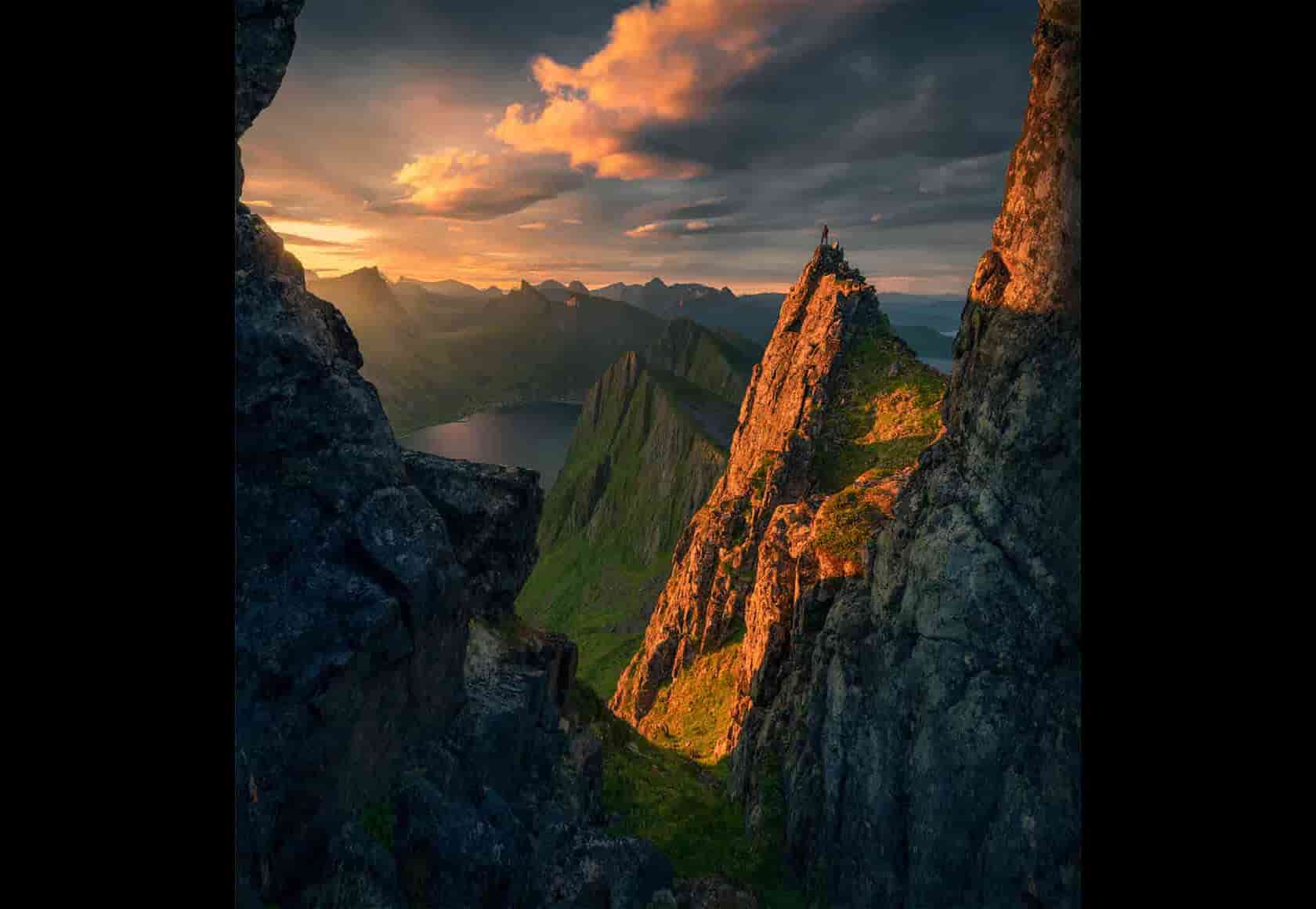 Move the above slider - to see what this Tutorial can also do with your photos
---
DURATION

RAWS

DIFFICULTY

LOCATION
DURATION
3h 10m


RAWS
2


DIFFICULTY
MEDIUM

LOCATION
SENJA
Max Rive Look
Merging
Distortion
Haze Contrast
Light Contrast
Side Light
Light Bleed
ND-Grad
IG Edit
This Photoshop Contrast editing and post processing tutorial will give you the latest photoshop editing skills to create the best possible contrast in your landscape image. With contrast in your landscape we mean haze between mountain layers, sunlight on the side, special vignetting, great shadow details, bright but well exposed highlights and incredible color saturation. Yes, the saturation of the colors is also part of the contrast in your landscape image. Max Rive will explain all the latest and most creative Photoshop editing techniques in this 3 hour course. Have a look at the before and after slider to see the improvement you can expect on your own landscape image! 
Spring Sale 2023
Save big today!
Lifetime access to Photoshop Contrast tutorial and RAWs - download link + stream

HIGHLIGHTS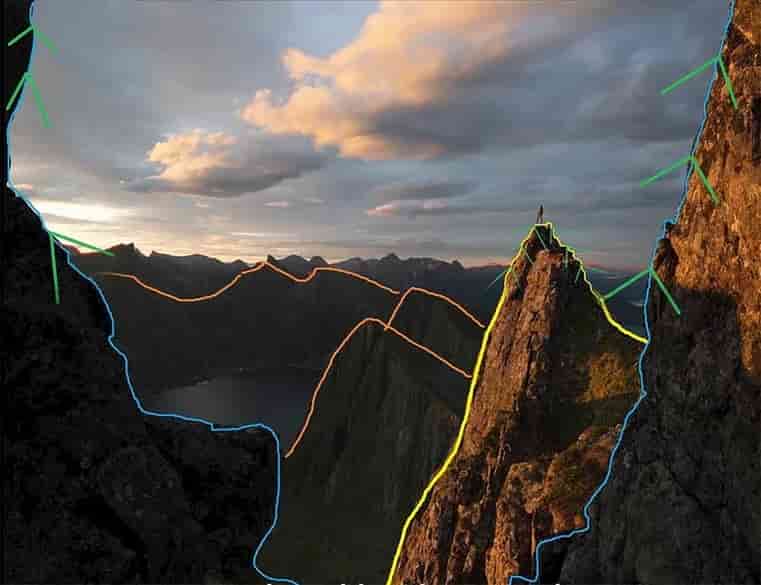 Composition
Composition
Which compositional element make a good landscape photo.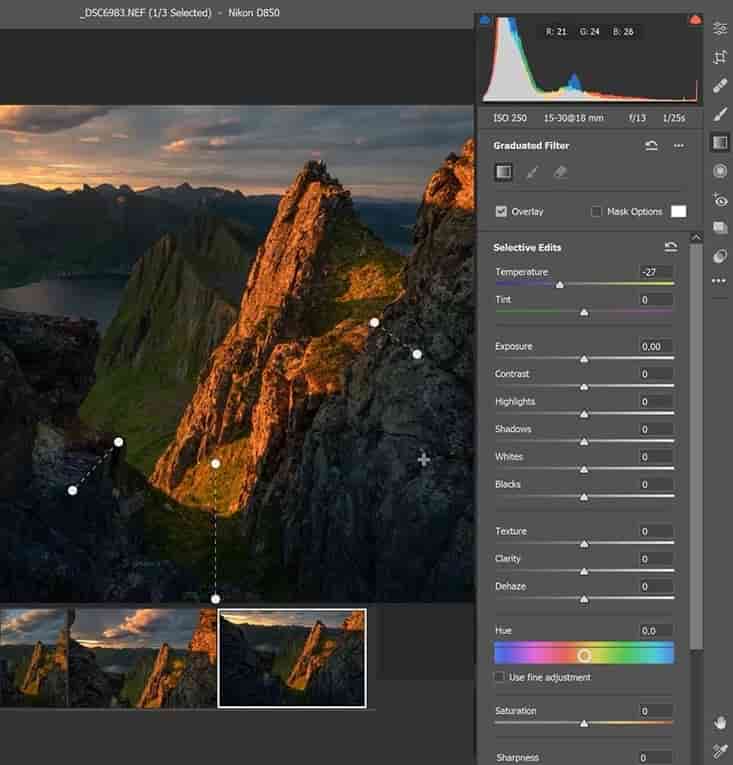 Camera Raw Editing.
Camera Raw Editing.
Quick, simple, powerful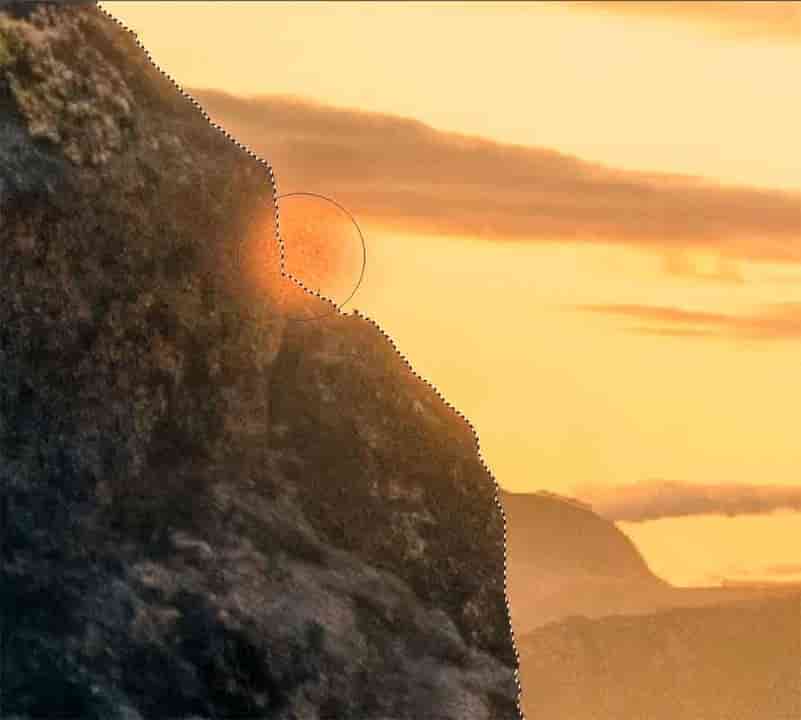 Contrast Light Bleed.
Contrast Light Bleed.
Add this incredible effect with this simple technique.
Depth.
Depth.
Create incredible depth with light.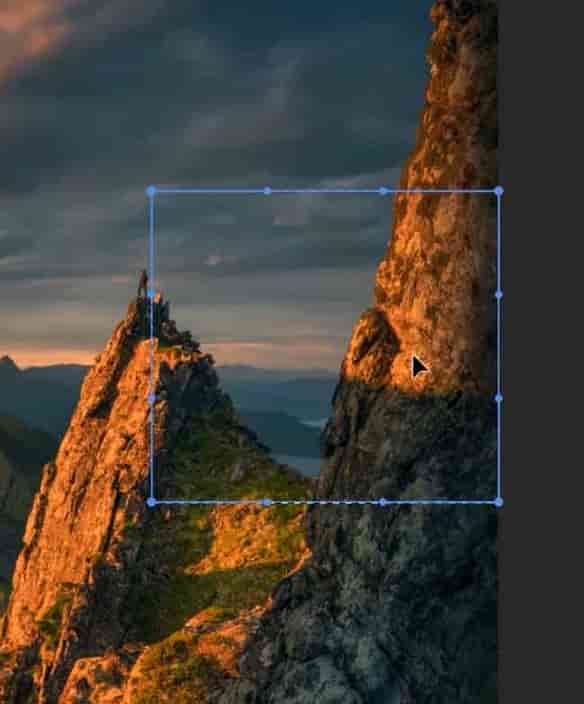 Distortion Control
Distortion Control
Flatten the horizon without losing any quality or area of the image.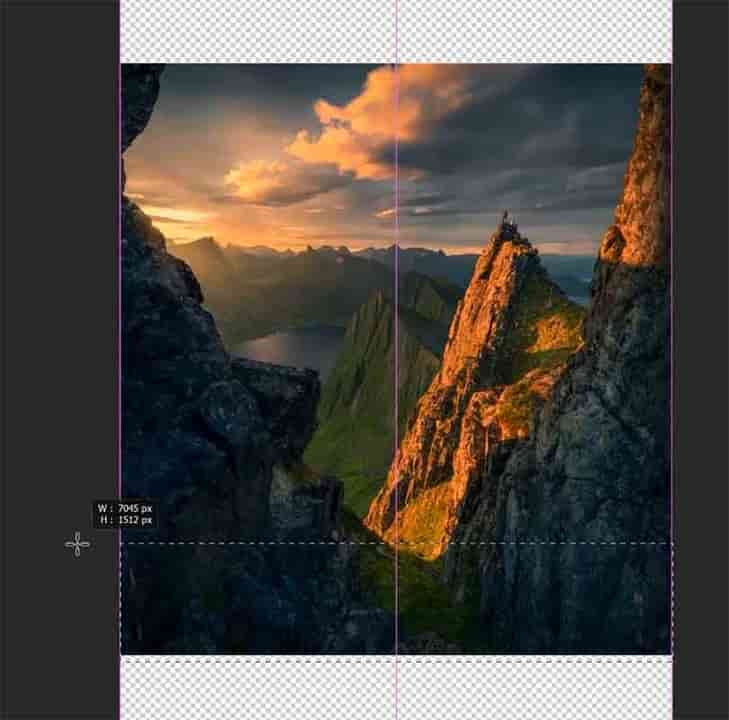 Instagram ready.
Instagram ready.
Use these techniques to perfection your photo for Instagram.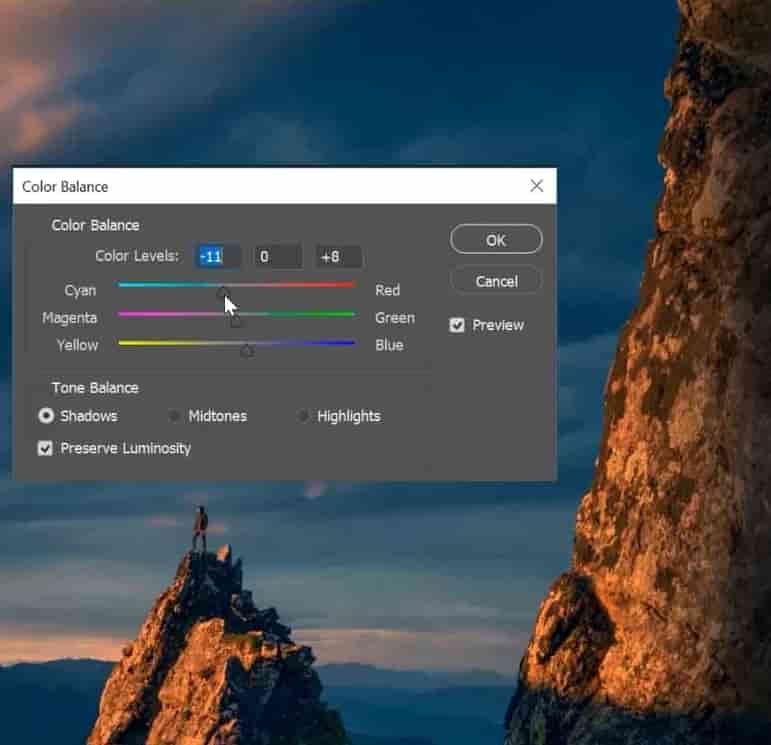 Perfect Color Balance
Perfect Color Balance
Create the best contrast color balance
This Course Is for you if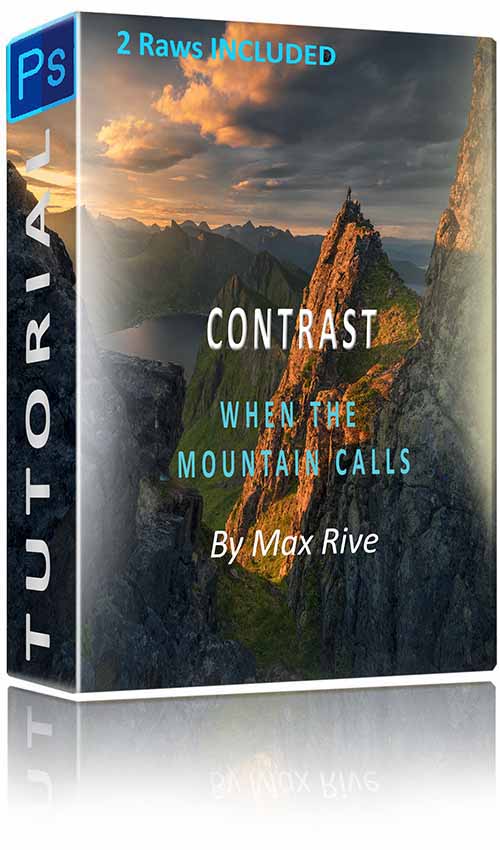 Manual Photo Merge.
...You want to learn how to merge 2 photo's manually with a very simple photo editing technique. In some cases this can give much better results without distortion.
---
Light Contrast Effects.
...You want to learn how to add light bleed, soft haze, warm and cool color contrast, light from the side and more to your landscape photo. This are the latest and greatest light effects editing techniques.
---
Mountain-selfie.
...You want to learn the elements which makes a great mountain selfie. Max Rive will explain in depth what to look out for so you can now also come back with an award-winning mountain selfie.
PROCESSED WITH THESE TECHNIQUES
SOME TECHNIQUES EXPLAINED
Light bleeding contrast is a very powerful contrast photoshop effect to improve the mood and contrast in your landscape image. Light bleeding contrast is the effect when the contrast between the sun and the landscape becomes so strong that the light bleeds into the darker landscape. This can happen with your own lens, your eye, and also with the camera lens. During this Landscape contrast editing course, the light bleed will be added from scratch. Watch and learn how Max will add the warm light on the left rock with some very easy to learn steps. 
The bigger the 3d contrast effect in a landscape photo, the better the viewer can put themselves into the scene and the greater the impact will be. Making an image look 3d on a 2d screen requires special photoshop contrast editing techniques. During this in-depth Photoshop contrast editing course, various techniques will be used to create this 3d contrast effect over the whole landscape. A few of those contrast techniques are increasing the separation between the layers, increasing color contrast, adding special contrast vignetting, enhancing the light and more.
The composition of an image is probably the most important aspect in a landscape photo. Did you know that an almost perfect composition can be transformed into a perfect one? Indeed, literally transformed because by using transform and distortion techniques you can create a more powerful composition. In this editing course, the mountains are made bigger, the surrounding areas, which are used as a framing, are smaller. The key to success of this distortion technique will be explained in depth. 
WHY MAX MADE THIS TUTORIAL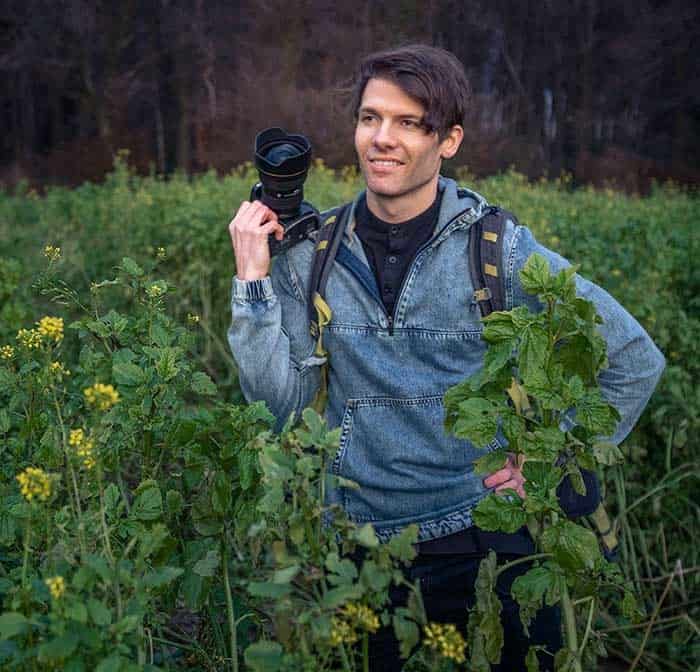 These contrast editing techniques will turn a nice photo into something incredible

The RAW of this photo has a lot of potential, let me explain why. The foreground works as a framing and offers a semi cave-like view. It also offers some incredible color contrast between the cool stones and the warm background. The person offers a sense of scale and adds more depth to this image and in the background you have many mountain layers. This potential will only be used with the right Photoshop editing techniques. In this case, the contrast plays a huge part in this landscape image success. These contrast editing techniques turn a nice photo into something incredible - and I want to share these techniques with other landscape photographers.
Spring Sale 2023
Don't act too late
INTRO VIDEO
YOU MAY ALSO LIKE